AFTERNOON PHILLIP ISLAND PENGUIN PARADE TOUR
#BESTVALUE #AMAZING SCENES
AFTERNOON PHILLIP ISLAND PENGUIN TOUR
1 Day | $119 Adult
DEPARTS DAILY
A truly unique experience! See the Penguin Parade and Moonlit Sanctuary Wildlife Conservation Park. Watch animals in their natural habitat!
Enjoy the morning exploring Melbourne before being whisked away on our Afternoon Phillip island Penguin Parade tour!
Travel to Moonlit Sanctuary Wildlife conservation park to see native Australian wildlife in it's natural habitat. This amazing eco-certified sanctuary has everything from Wombats and Emus to Dingoes and Tasmanian Devils. You can even hand feed Wallabies and Kangaroos* and enjoy a close up encounter with a Koala*.
Following this we head onto Phillip island and check out the impressive surf reserve at Cape Woolamai before venturing to the Nobbies boardwalk.
Located on the south western edge of Phillip island stroll the boardwalk for magnificent views and a possible encounter with a penguin.
We then head to the Penguin Parade via the coast line where we watch hundreds and possibly thousands of Penguins return home to their sand dune burrows from the ocean.
HIGHLIGHTS
Encounter Australia's wildlife at Moonlit Sanctuary
Opportunity for a close koala experience*
Visit the Nobbies and Seal Rocks Centre
Stroll along coastal boardwalks and take in the scenic views
Learn about the Penguins day to day activities at the Penguin Parade Information Centre
Watch the world famous penguin parade
* Small fee applies
YOU SHOULD BRING (ADVISABLE)
Clothing for warm and cool conditions
Water bottle, warm / rain jacket for winter
Camera (please note that photography is not permitted at the penguin parade)
TOUR DURATION
Our tour departs seasonally between 1pm – 2pm (daylight savings) from Otway Discovery departure office and returns seasonally between approximately 9.30pm & midnight (daylight savings)
WHAT'S INCLUDED
All park entrance fees
Tea / coffee / biscuits
Friendly & informative tour guide
OPTIONS
MUST BE PRE-BOOKED
Antarctic Journey at the Nobbies – Experience the world`s most extreme continent with this virtual interactive journey – $18
Penguin Plus – Exclusive viewing area and private boardwalk – $25
Penguin Plus Underground – Enjoy up-close viewing of the Little penguins in an underground viewing window – Limited to 70 – $35
VIP Tour – Elevated indoor viewing box with drinks, canapés and access to Penguins Plus – $45 (Summer only)
Aboriginal Heritage Tour – Discover the rich aboriginal heritage of the penguin parade on a guided tour & access to Penguin Plus – $45 (Summer only)
Guided Ranger Tour – Front row viewing on the sand (general viewing area) & access to Penguins Plus with a small group & ranger guide – $55 (Summer only)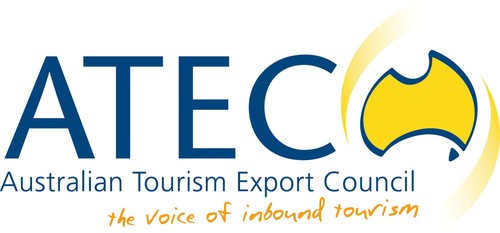 Web Design Melbourne and SEO Melbourne by PMGS.
OTWAY DISCOVERY TOURS
1/570 FLINDERS STREET MELBOURNE VIC 3000
PH +61 3 9629 5844 EMAIL INFO@GREATOCEANROADTOUR.COM.AU