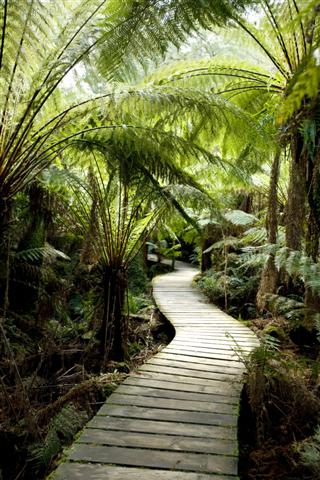 Perhaps the most popular and well-known town along the Great Ocean Road, Apollo Bay is a town with many faces, and an important stop on our Great Ocean Road Tour. Being on the Great Ocean Road, Apollo Bay has its share of beautiful nature, charming character and delicious foods.
 Rainforest on the Waves
As is the case with many of Australia's coastal towns on the Great Ocean Road, Apollo Bay is lodged between the Southern Ocean and the Great Otway National Park. This surrounds the town with breath-taking nature to get lost in, as well as beaches filled with smooth sands for a leisurely stroll. It's therefore no surprise that Apollo Bay is a popular holiday destination for many.
A nice place for an excursion is the Otway Herbs, a nursey and elegant garden. Otway Herbs is located in the hills above Apollo Bay, a little more removed from the daily goings on in the town, making it a perfect getaway spot for those looking for a calm, quiet spot to just lay back and spend your time.
Surfers and Seafood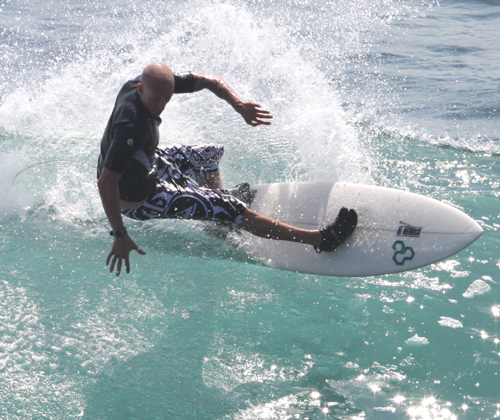 Apollo Bay has always shared a strong connection with the ocean it borders. When Europeans first settled in the area they needed to find a source of food. They quickly found out that Apollo Bay is an excellent location to find a variety fish to keep themselves fed. To this day, Apollo Bay harbours a small fishing fleet.
These days the waters of Apollo Bay are not used as much for fishing as they are for surfing. The bay is filled with waves that are great for beginners and veterans alike, so the town is full of surfing shops for the experienced and surfing schools for the starters. If surfing isn't really your cup of tea, you could go kayaking to the seal colony located just off the shore nearby. If you're just passing through it's a great activity for the more casual travellers.
Fortunately, the town has not lost its touch with seafood. Some of the best seafood on the Great Ocean Road can be found in Apollo Bay, so we make sure to provide you with the opportunity to try some for yourself, if you feel so inclined.