Guest Blog-5 Tips for the Great Ocean Road
5 Tips for the Great Ocean Road Drive
This is a guest blog written by Taylor Randolph from The Travelling Souk. The Great Ocean Road starts at the city of Torquay and extends for 243 km to finish at the city of Allansford. The Great Ocean Road drive is one of the most highly-rated road trips in the world. The most picturesque stretch of the drive is between Lorne and Apollo Bay when the road overlooks the jagged cliffs and sandy beaches of the Surf Coast. As you are planning your Great Ocean Road itinerary, you are bound to have many questions, so continue reading to find our quick guide for planning the perfect Great Ocean Road drive.

#1 Great Ocean Road Attractions
Many of the major highlights of the Great Ocean Road can be experienced in one day. If you are staying in Melbourne, then expect a day trip to take about 12 hours from start to finish. Of course, there are many things to do along the Great Ocean Road and you could easily stretch the trip into a multi-day adventure. Enjoy the stunning coastal route and stop at the numerous beaches, lookouts, and scenic spots along the route, including:
Point Addis Marine National Park
Hike to Erskine Falls in Otway Forest Park
Kennett River Koala Walk – see wild koalas in the gum trees
Great Otway National Park to see Maits Rest Rainforest Walk and Triplet Falls
Twelve Apostles – towering limestone stacks
Loch Ard Gorge – nature park with scenic overlooks
Gibson Steps – towering cliffs with steps leading to the beach
London Bridge Arch – photogenic spot overlooking a natural stone arch
The Grotto – limestone tidepool overlooking the sea
Bay of Islands – coastal reserve overlooking the cliffs and ocean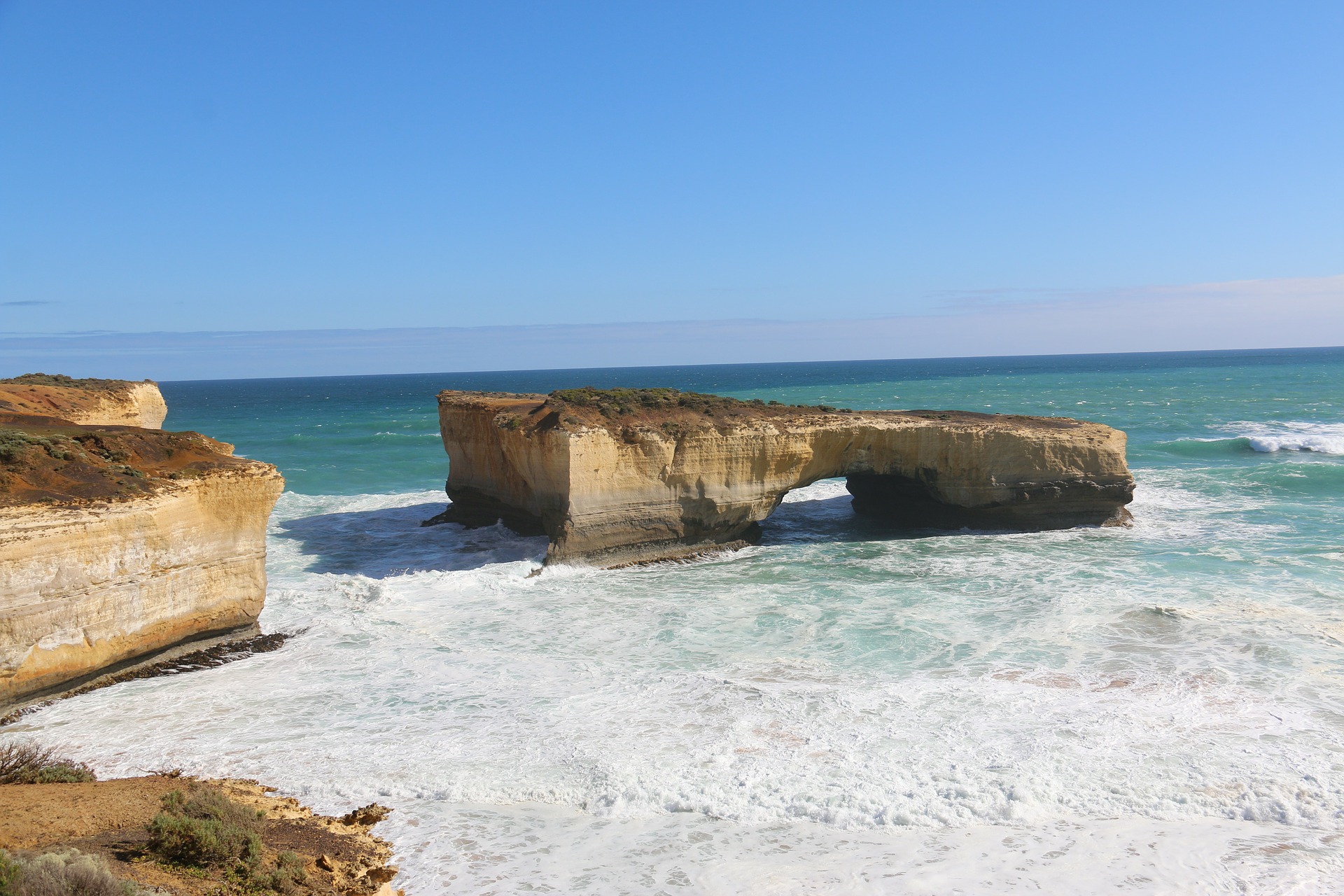 #2 Getting There
The Great Ocean Road starts about 100 km from Melbourne, which will take around 1 hour and 20 minutes by car. Depending on where you are coming from, you may have to take a flight to get to Melbourne. The Melbourne Airport (also known as Tullamarine Airport) has direct flights from all over Australia and even some international flights. The airport is located 19 km from the city centre. You can take a ride-share, bus, or taxi from the airport and reach the central business district in about 20-30 minutes. There are several low-cost options for Melbourne Airport parking surrounding the airport.
Once you are in Melbourne, the best way to experience the Great Ocean Road is by car. Hiring a car and doing a self-drive tour is a popular option. If you would rather relax and not worry about driving, then taking a Great Ocean Road tour is the way to go. We will pick you up from your hotel in Melbourne and take you for a scenic journey to all our favorite spots along the route.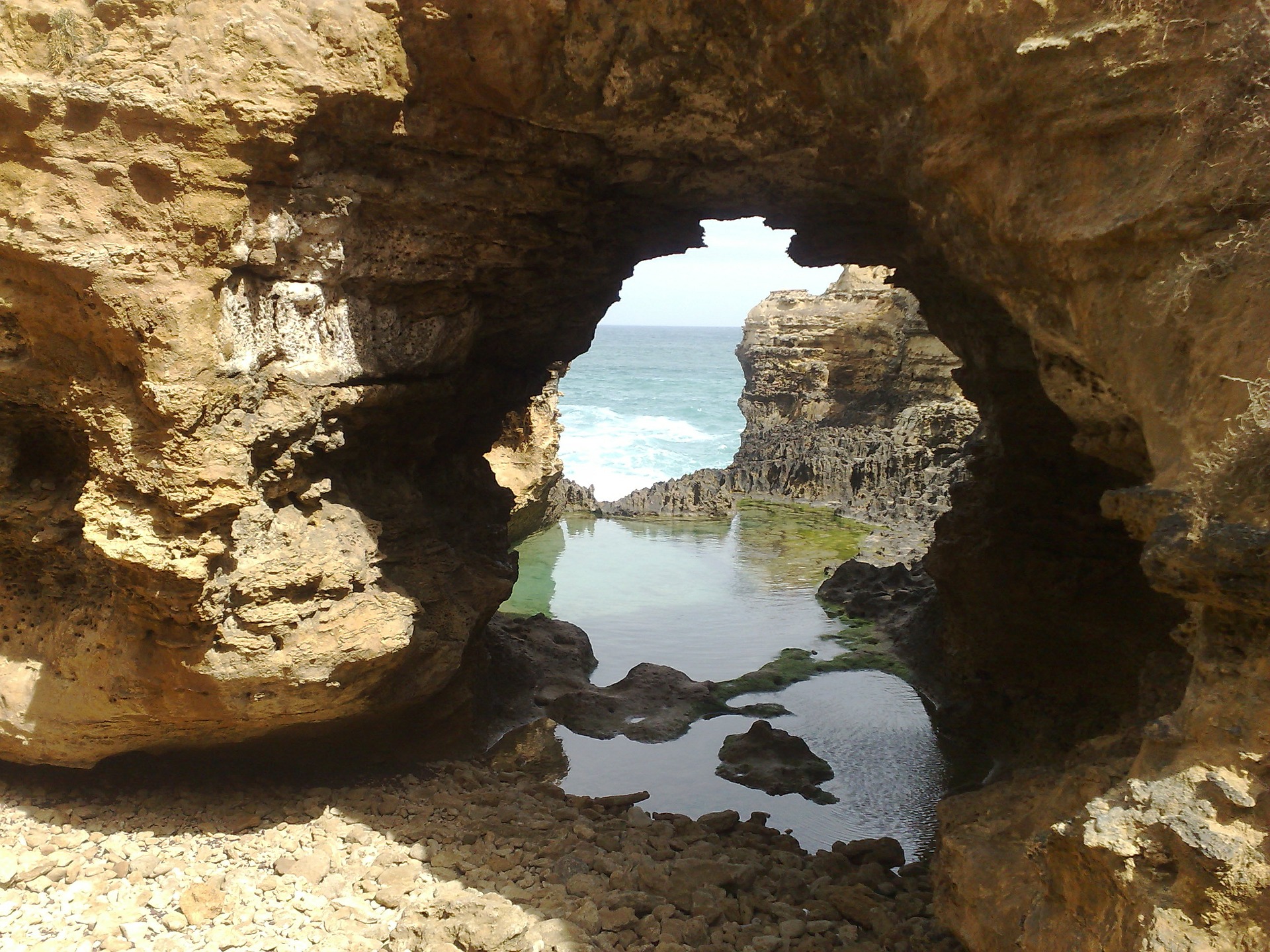 #3 Best Time to Go
Summer is our peak season (December – February) because the weather is clear, dry and warm. The Summer season does bring many tourists, so make your plans well in advance. Spring (September – November) is a truly wonderful time to visit. The waterfalls are at their fullest, wildflowers are blooming, and wildlife is active. It does rain more during the Spring, so bring a raincoat! The winter months (June – August) have much fewer tourists so traffic is less chaotic and accommodations are cheaper. Also, you can watch whales during their migration in the winter.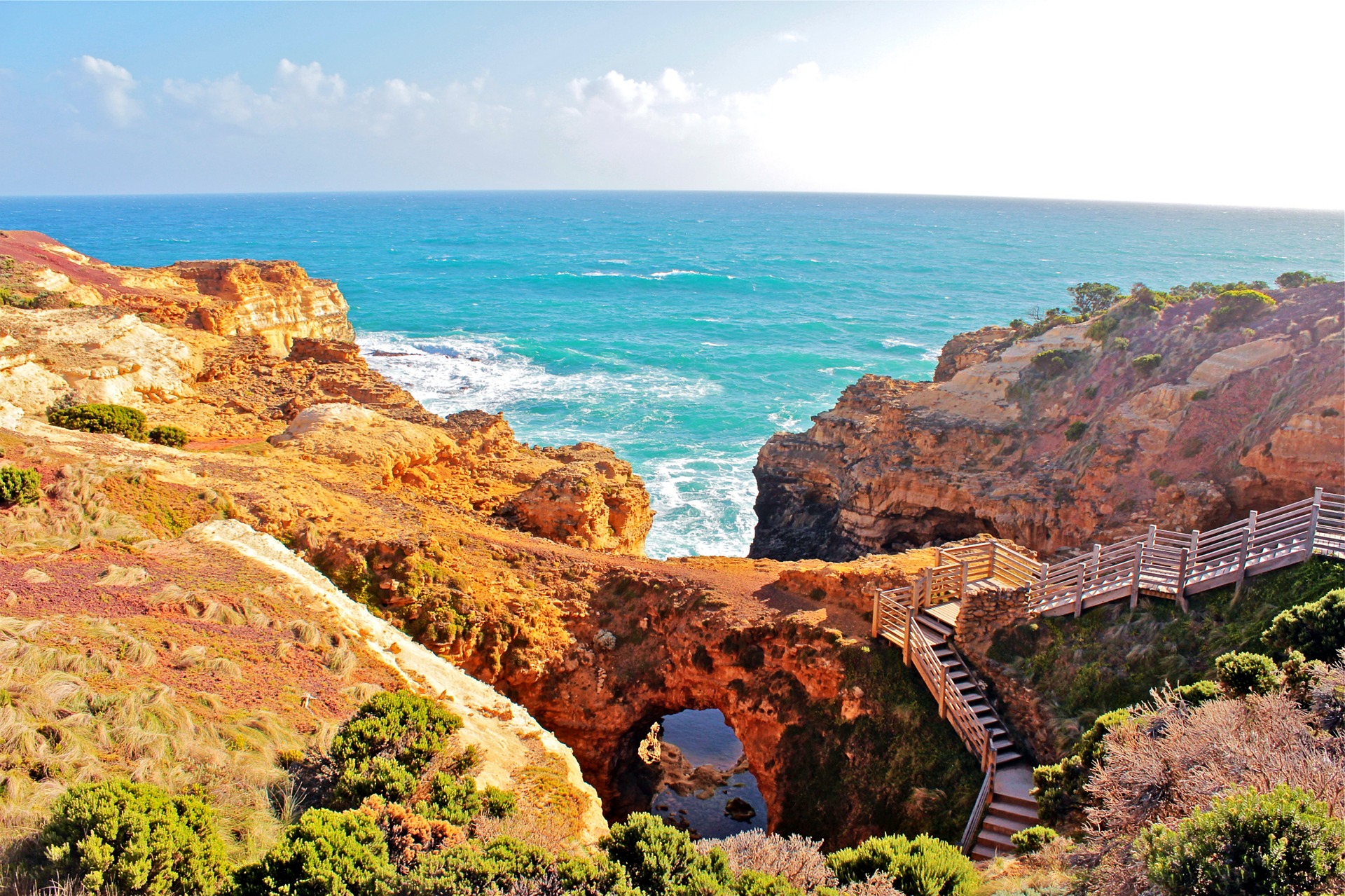 #4 WEATHER
The ocean winds typically keep temperatures mild all year long. Summer usually has an average temperature of 22°C (with some days getting up to 35°C). Winter experiences average temperatures around 14°C with dips in the evenings, however it never gets below freezing. You will notice changes between the coastal towns and the Otway National Park. Cliffside coastal towns like Apollo Bay have a constant breeze with brisk ocean air. On the other hand, the rainforest climate in the Otway National Park is usually hot, humid, and wet.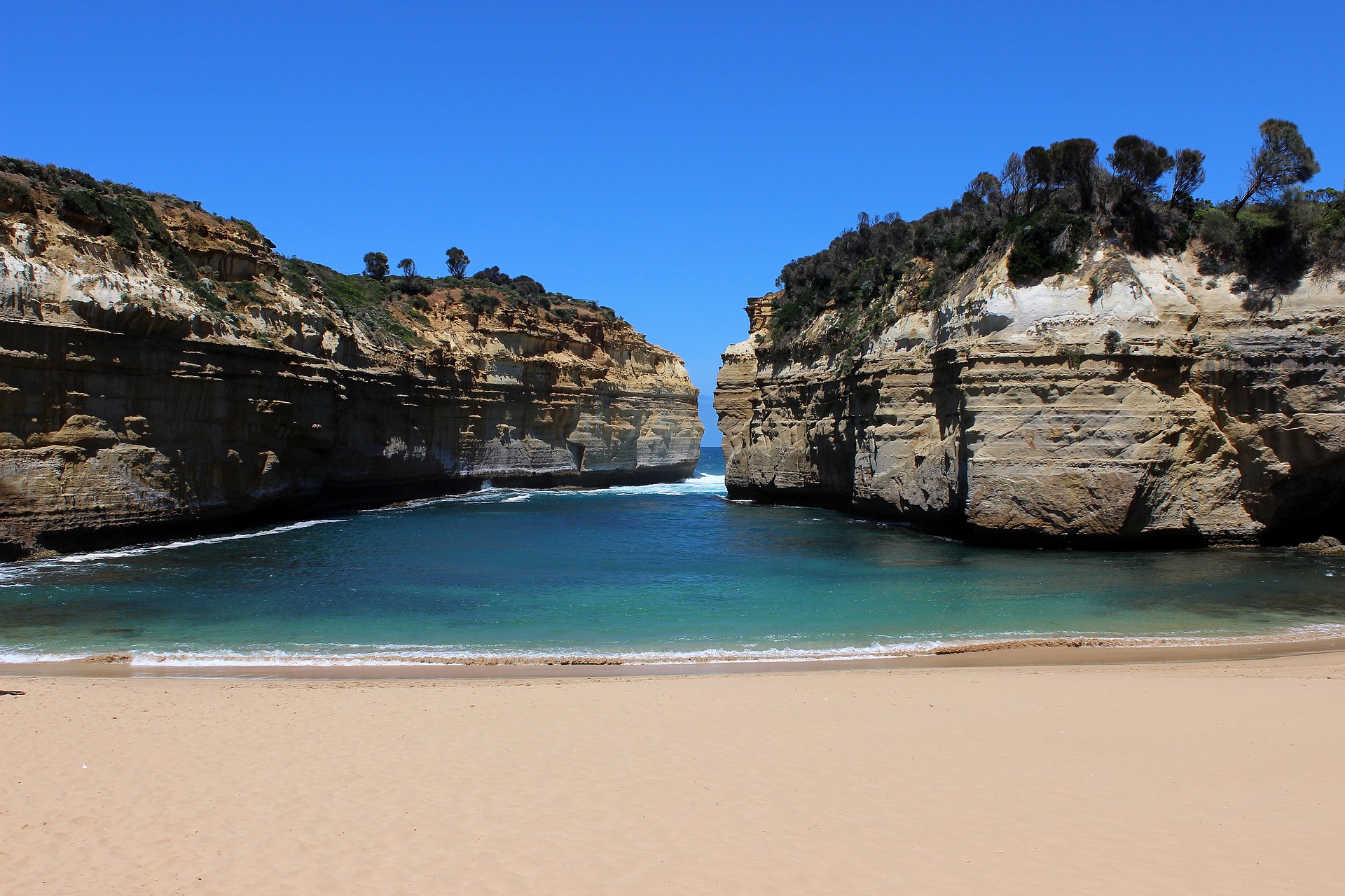 #5 Be Eco-Friendly
The Great Ocean Road drive is famous because of it's incredible natural beauty – so please help us keep it this way! Be respectful of wildlife, nature, and the people living in the area. Refrain from feeding wild animals because it's not healthy for them and it makes them dependent on humans. Remember the old saying – take only pictures and leave only footprints.